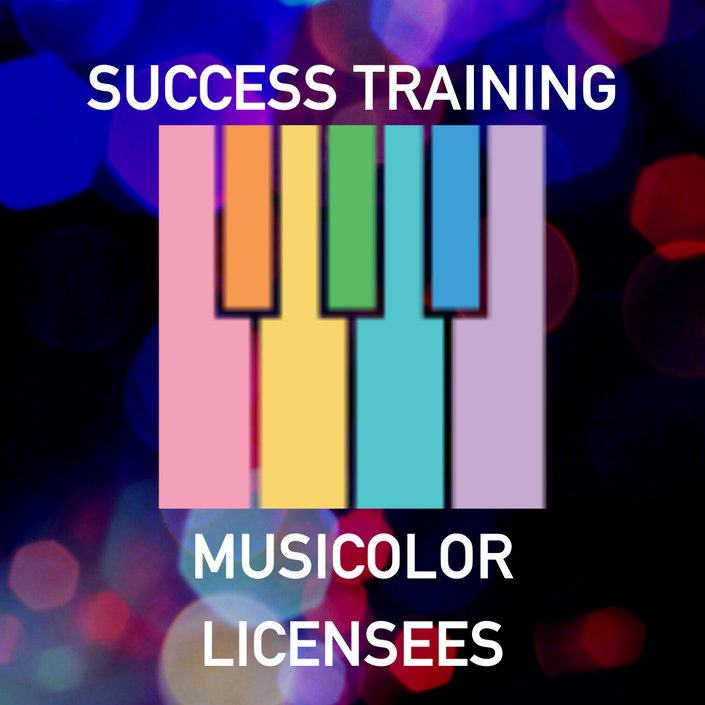 If you're interested in starting a Musicolor Method school or studio,
please view this webinar first.
As I've been working with music school owners and teachers, I've been asked so many questions. But surprisingly, most of these questions were NOT about the Musicolor curriculum but rather about business.
These questions were like:
How do I get more students?
How do I automate my on boarding process?
How do I explain my policies?
What should I charge for lessons?
How should I collect payment?
Is there a better way to schedule and remind students?
The big takeaway?
Most music teachers and school owners have NOT trained for running a business. They know how to teach and play and perform. But business is a whole other instrument to master!
There are 4 basic problems facing every teaching business:
Getting leads to flow in
Cashflow and pricing
Time management
Curricula that delivers consistent results
This 12 week training will deliver these results for the rest of your life. It's not information, it's transformation. And I'll be your coach to guide you.
How it Works
Each week you will have access to pre-recorded content along with assignments to hand in. You will receive personalized feedback on each. And then, each Friday, you will have an opportunity to speak live to me and my team to answer questions, go over any challenges, celebrate your wins and provide additional insight, accountability and motivation. You will also receive the full Musicolor Method Core Curriculum as an official licensee.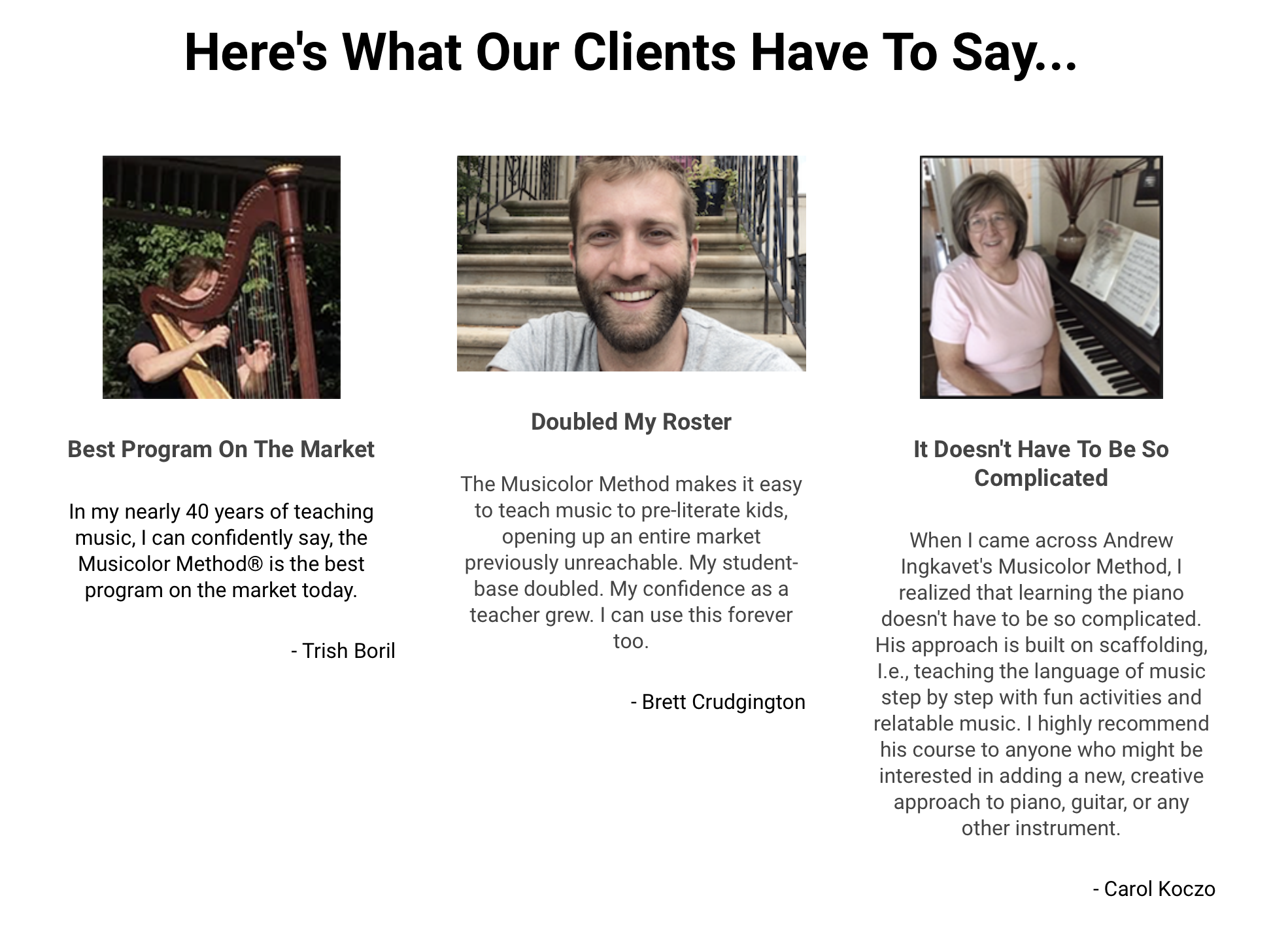 Course Curriculum
Introduction
Available in days
days after you enroll
Clarity
Available in days
days after you enroll
By Invitation Only
How to Get Invited?
Book a Breakthrough Call - calendar below
Take Massive Action With A Proven Plan
Your Instructor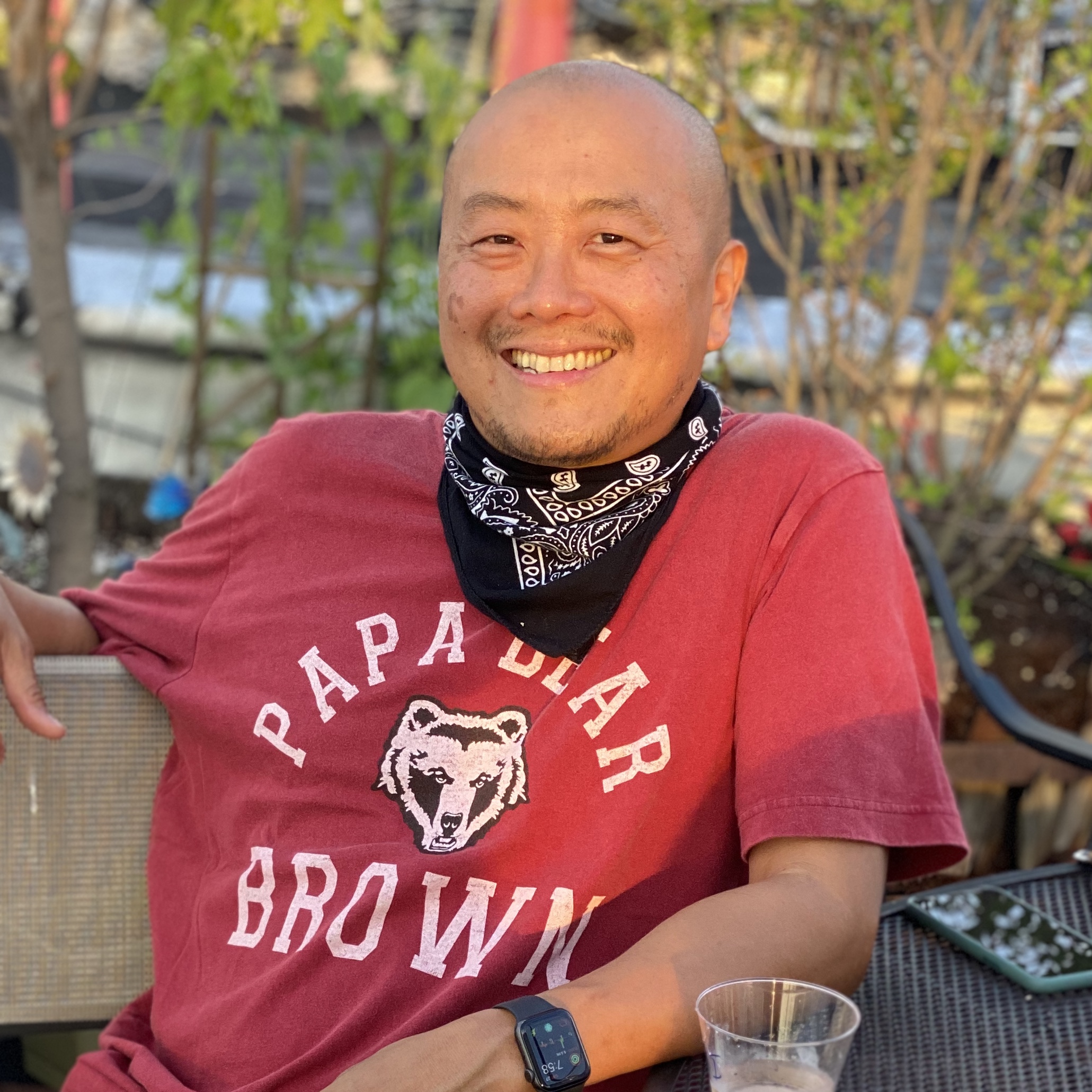 Hi, my name is Andrew Ingkavet.
I am a former MTV VJ back when they still played music and I've been part of the marketing team behind artists such as Guns N' Roses, Ozzy Osbourne, Tracy Chapman, and others.
My books and music curriculum have been featured in the Telegraph UK, Tim Topham, and Thrive Global. And that's why other teachers and studio owners come to me when they need help to fill their schools with engaged students.